Tom Hanks was seen yelling at an aggressive fan after his wife Rita Wilson was knocked over by a crowd in New York City on Wednesday, June 15.
The 65-year-old actor was caught on video telling fans to "back the f**k off" after he and his wife, also 65, were rushed by a crowd outside a restaurant in Midtown. This comes amid concerns about Hanks's health after he was filmed visibly shaking and unable to control his arm earlier this month. The latest incident took place Wednesday when a member of the public got too close to Wilson as the pair left the eatery, causing her to lose her footing.
RELATED ARTICLES
'Then return your Oscar': Tom Hanks trolled for saying straight people should not play gay roles
Tom Hanks' son Chet says he didn't have a 'strong male role model' while growing up
Wilson wobbled on her feet and regained her composure before shouting "stop it" and holding up her hands. Hanks immediately rushed to see if his wife was alright, and then turned to the crowds and yelled, "My wife? Back the f**k up! Knocking over my wife?" The couple rushed into a waiting car, as a fan was heard saying,Sorry about that, Tom" before they left the scene.
Hanks and Wilson have been married for 34 years and have two sons together, namely Chet, 31, and Truman, 25. The power couple first met on the set of ABC sitcom 'Bosom Buddies' in 1981 and became friends before their relationship turned romantic . On Wednesday, they grabbed dinner together after attending a screening of 'Elvis' earlier in the evening. Hanks has kept busy promoting the upcoming Presley biopic in which he plays the music legend's manager Colonel Tom Parker.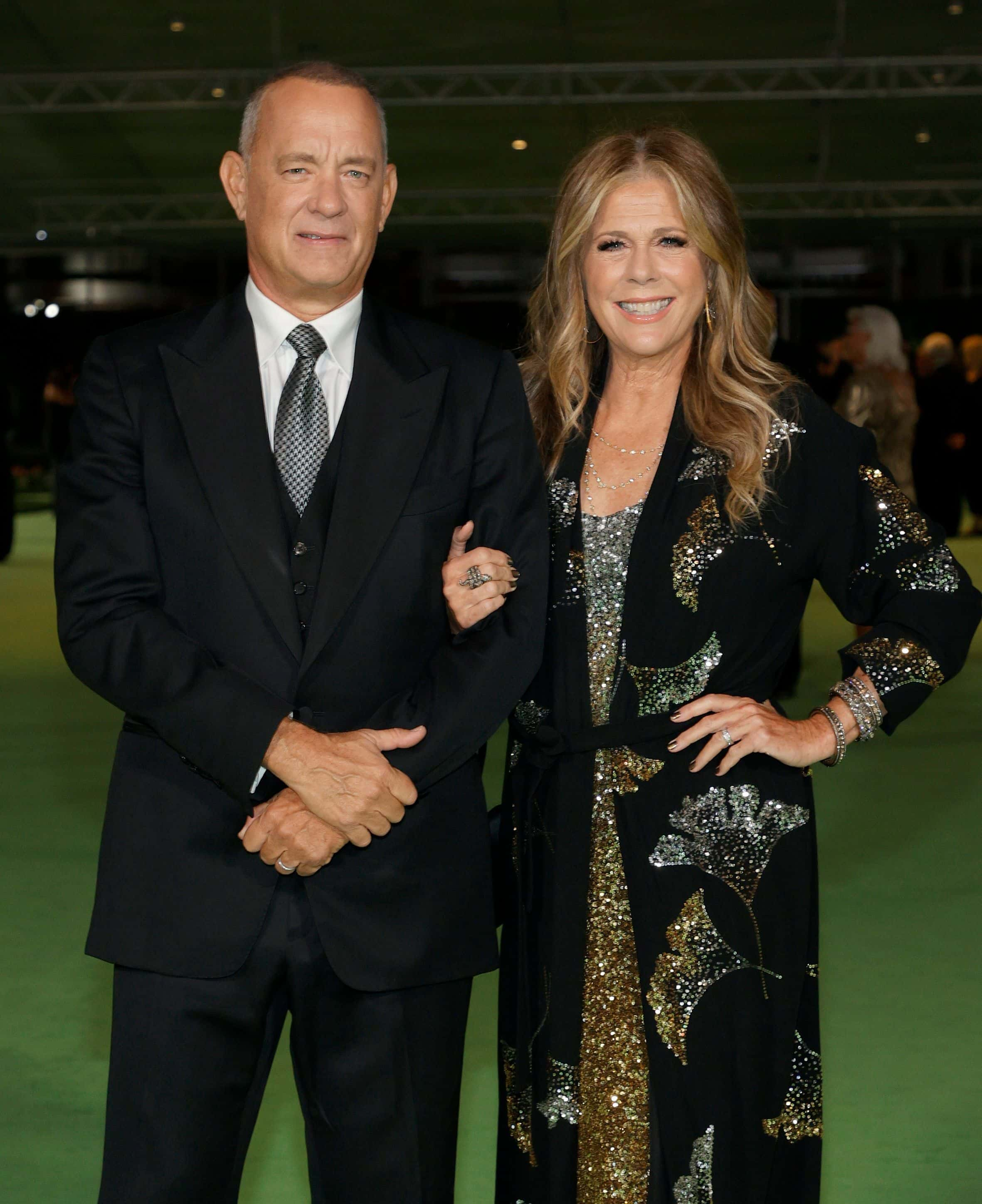 Hanks was spotted earlier in the afternoon wearing a baggy T-shirt and baseball cap as he headed out for a stroll around Manhattan amid growing concerns over his health. The Hollywood star raised eyebrows when he seemed unable to control shaking his arm during a screening in Brisbane alongside director Baz Luhrmann and co-star Austin Butler earlier this month. "There is no better place in the world to make a motion picture than right here on the Gold Coast," Hanks said while holding the microphone in his right hand and keeping his left hand in his pocket.
---
TOM Hanks is a great actor and activist. He has all the respect
His right hand was seen shaking . The most likely diagnosis? pic.twitter.com/zZaIEx1PBX

— Dr Ihab Suliman (@IhabFathiSulima) June 15, 2022
---
Speaking to the Daily Mail, one doctor said it could be an early sign of Parkinson's. Yale University graduate Dr Stuart Fischer, who has four years' experience in emergency medicine and is currently the medical director of two nursing homes in New York City, told the newspaper that the footage suggested signs of the degenerative disease. "Parkinson's would be uppermost in most physicians' minds," Fischer said after viewing the footage. "This trembling hand can be an early sign of the disease. One would think he would be on the path to a neurologist's office now if not already. It could be weeks, months, or years before it progresses. It could be like with the Famous conductor James Levine, it did take many years for a leg tremor to evolve into a bodily manifestation," the doctor added.
Hanks revealed in 2013 that he had been diagnosed with type 2 diabetes, which he said was a result of being "lazy" and "an idiot." Speaking to the Daily Mail, Robert H Eckel — a board member of the American Diabetes Association and a past president of the American Heart Association — said that people with diabetes could shake if their blood sugar got too low.
Disclaimer : This is based on sources and we have been unable to verify this information independently.
.