Music
Was 2022 Voodoo Fest doomed by a dispute between founder Steve Rehage and Live Nation? | Louisiana Festivals
<
The cancellation of the 2022 Voodoo Music + Arts Experience caught many fans by surprise.
Not Steve Rehage.
Voodoo's founder and minority owner says the festival's fate was essentially sealed 18 months ago, when he declined to sell his 49% share to Live Nation Entertainment for less than what he thought it was worth.
According to Rehage, he was then told that Live Nation would not stage another Voodoo without owning it outright.
That ultimatum was delivered during a scheduled call in January 2021 with Charlie Walker, a co-founder of C3 Presents, the Austin-based Live Nation subsidiary that has overseen the Halloween weekend festival in New Orleans' City Park since Rehage was ousted as producer following the 2015 Voodoo.
As Rehage first recounted publicly to Alex Rawls, of MySpiltMilk.comthen confirmed via text with The Times-Picayune, Walker asked if Rehage was interested in selling his remaining share of Voodoo.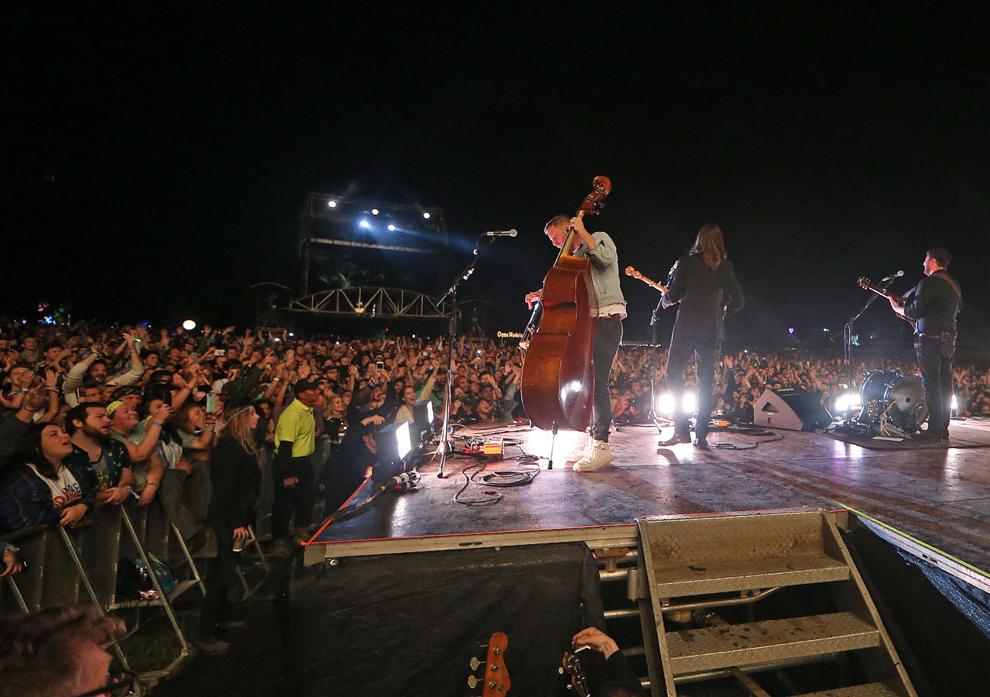 In response, Rehage suggested Live Nation "make their best offer and include an option to purchase under the terms offered."
The option to purchase, he said, was "immediately rejected and they countered asking me to provide an acceptable number."
Rehage provided an independent valuation of the festival to justify his asking price. Live Nation, he said, "did not agree with the valuation."
With that, negotiations ground to a halt.
The resulting cancellation of the 2021 Voodoo wasn't surprising: All of New Orleans' major festivals took the year off because of the lingering COVID pandemic.
But the June 10 announcement, following a year of social media silence, that Voodoo would also "take a pause" in 2022 was more of a shock.
Live Nation and C3 have said next to nothing about this latest cancellation. A C3 Presents declined to comment on Rehage's account of the 2021 call with Walker, or make Walker or anyone else available for an interview.
Meanwhile, the standoff continues, and one of New Orleans' signature music festivals of the past two decades is on hold — possibly permanently.
A long, loud history
Rehage launched Voodoo in City Park's Tad Gormley Stadium in 1999 as an eclectic, multiple-stage festival that featured major rock, rap and electronic acts alongside homegrown Louisiana artists.
Over the years, it moved to various sites within City Park and expanded to three days. The scrappy 2005 festival, staged just two months after Hurricane Katrina with headliner Nine Inch Nails, took place on an improvised site in Riverview Park alongside the Mississippi River in Uptown New Orleans.
Voodoo headliners have included Metallica, Pearl Jam, Foo Fighters, Rage Against the Machine, Kendrick Lamar, KISS, the Cure, Eminem, Neil Young, Drake, Ozzy Osbourne, REM, Florence + the Machine, Outkast, Green Day, Skrillex, Snoop Dog and the Black Keys.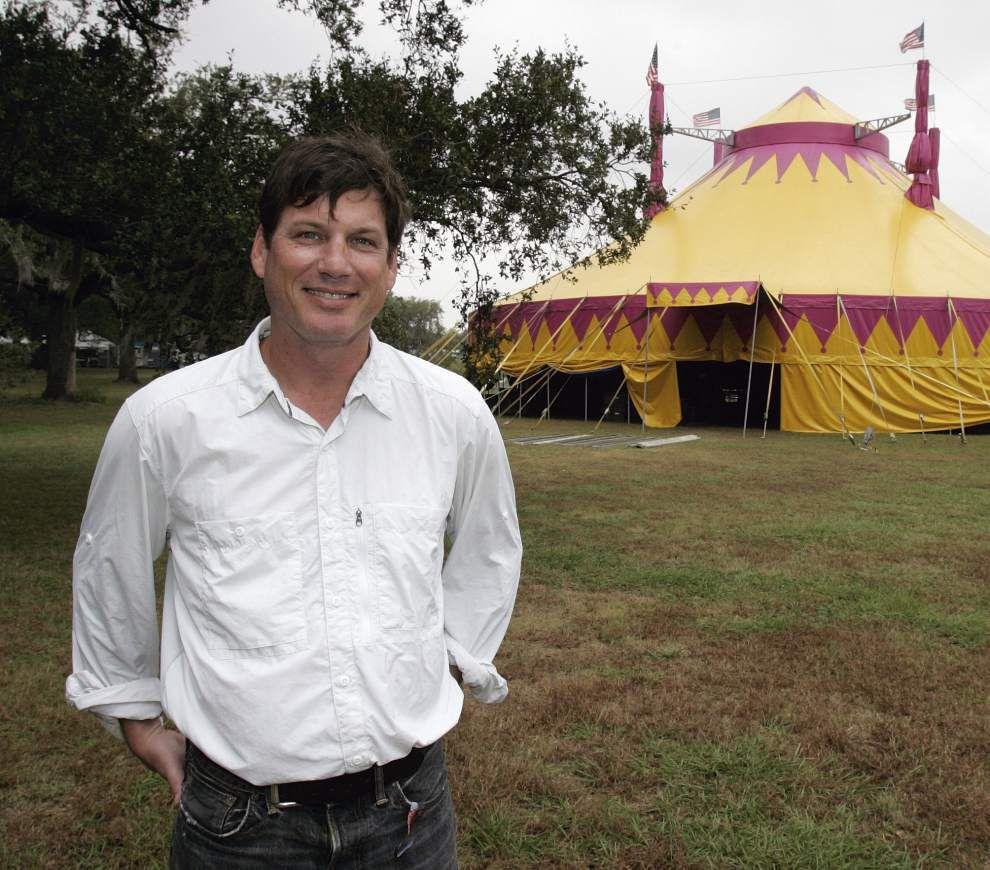 In 2013, Rehage sold a 51% share in Voodoo to Live Nation, the world's largest producer of entertainment events. As part of the deal, Rehage was named president of Live Nation's North American festivals division; he still ran Voodoo as well.
In late 2014, Live Nation acquired concert promoter and festival producer C3 Presents and C3's portfolio of festivals. They included the Austin City Limits Festival — held in mid-October, just before Voodoo — and the various Lollapaloozas staged in Chicago and cities in South America and Europe.
Torrential rains flooded City Park's Festival Grounds during the 2015 Voodoo; an entire day of the festival was canceled. Weeks later, Rehage parted ways with Live Nation. He was out as president of the festivals division — and would no longer be involved in producing Voodoo, even though he still owned a 49% stake.
Live Nation assigned day-to-day management of Voodoo to C3 Presents. The 2016 Voodoo featured The Weeknd, Tool and Arcade Fire. Ticket sales were strong as fans enjoyed new flush toilets and other upgrades to the site.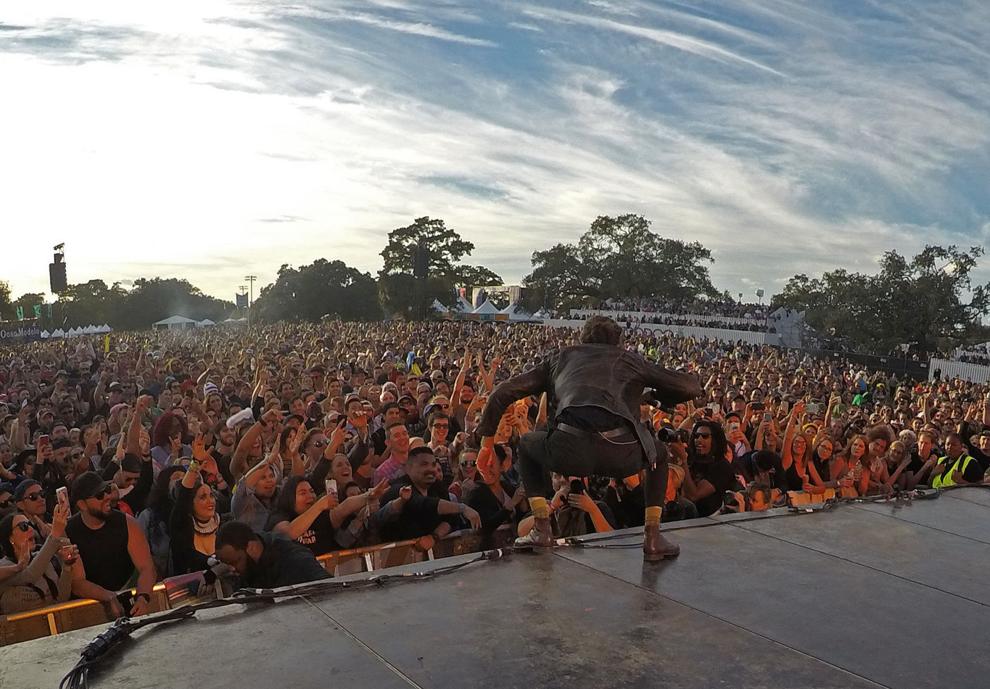 The 20th-anniversary Voodoo in 2018 boasted Mumford & Sons, Travis Scott (a last-minute replacement for the injured Childish Gambino), Arctic Monkeys and Janelle Monae. The undercard included A Perfect Circle, Marilyn Manson, Modest Mouse, Third Eye Blind, the Revivalists and a then-little known Lizzo.
In 2019, Guns N' Roses, Post Malone, Beck, EDM star Bassnectar, Americana singer-songwriter Brandi Carlile and indie-rock band The National topped what was an otherwise weak roster.
Ticket sales for 2019, the last Voodoo before the pandemic, decreased significantly compared to 2018.
Rehage watched the festival's fluctuating fortunes from the sidelines.
"Voodoo's 20th anniversary in 2018 was one of the largest, most successful festivals, even accounting for increased expenses and lost revenue opportunities due to inclement weather and the venue's lack of infrastructure and drainage," he said via text.
The 2019 festival "was produced under largely the same market and extreme weather conditions, with inverse results."
The big difference, in his view, was "a significant drop-off in the level of talent booked."
The risky business of festivals
Live Nation's ultimate goal is to stage a successful, ie profitable, festival. Trying to buy out Rehage was likely related to that goal; Paying him a percentage of Voodoo proceeds affects Live Nation's bottom line.
Walker's alleged ultimatum could be a hardball negotiation technique. Not staging the festival, in theory, diminishes the value of Rehage's minority stake, thus giving Live Nation more leverage and Rehage more incentive to sell.
But other considerations may have also factored into Live Nation's decision to put Voodoo on ice. Lingering COVID uncertainty and persistent inflation can make selling tickets more difficult. In June, the Live Nation-owned Bonnaroo festival in Tennessee reportedly sold barely half of its 80,000 tickets.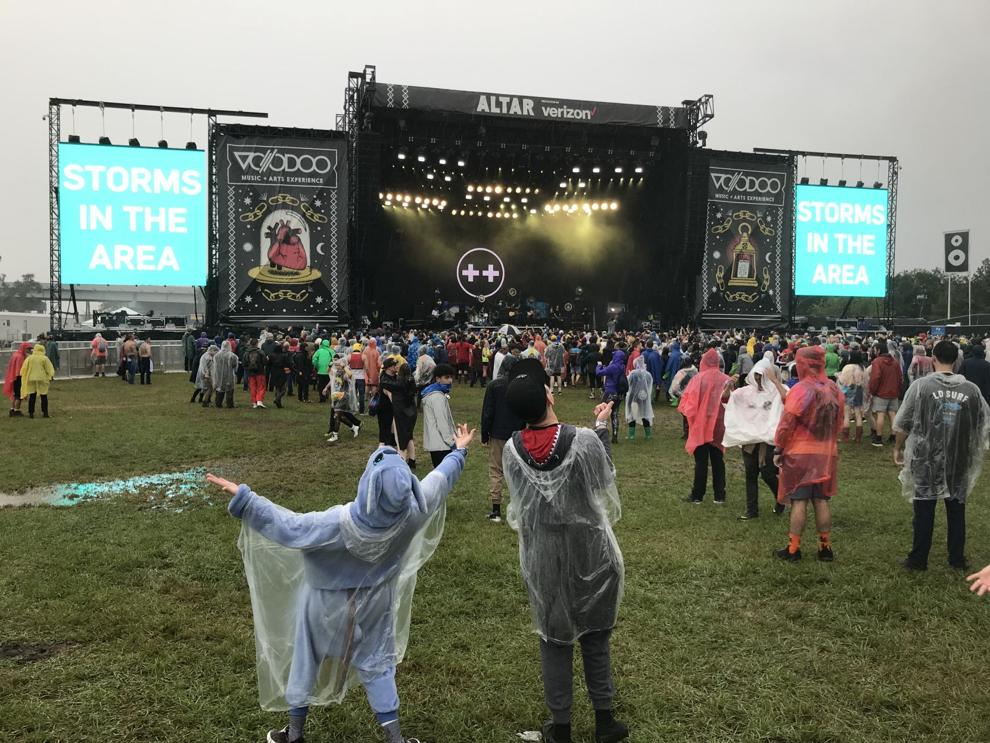 The hip-hop-heavy Day N Vegas festival, scheduled for Labor Day weekend in Las Vegas, was recently canceled. Promoter Goldenvoice — a subsidiary of Live Nation rival AEG Presents — blamed the cancellation on "a combination of logistics, timing and production issues." However, slow ticket sales are suspected to be the real culprit.
The first hint that the 2022 Voodoo was in jeopardy came in December, when fans who had rolled over their tickets from 2020 and/or 2021 in anticipation of using them in 2022 received surprise refunds. The official cancellation came six months later.
Not staging a festival is not without costs. City Park received a nonrefundable $150,000 deposit for the now-canceled 2022 Voodoo, according to a source familiar with the park's contract.
Rehage would neither confirm nor deny that figure, saying he'd "rather not comment on the financials at this time."
Live Nation still has multiple years left on its lease with City Park.
After that lease expires, would Rehage be interested in launching a new Halloween weekend festival without Live Nation?
"My preference," he texted, "is for Live Nation to continue investing in Voodoo and in New Orleans."
.